Getting your licence is an exciting time. You get to drive on the road and get yourself from point A to point B all by yourself. A licence is a great thing to have. It can give you independence, assist you with your work or study and you are able to come and go as you please. There are a number of different licences that you can get to be on the road. These licences are called licence classes. They show what you can drive on the licence you have and if there are any restrictions. But what is a licence class? Let's check them out below. 
Licence classes
A licence class is a category of licence. Which licence class you need depends on the type of vehicle you want to drive.
The classes differ based on the type of vehicle that you can drive on that licence. They are based on the size and weights of the different types of vehicles. 
Why are there different licences?
The system is the same across all of Australia to ensure the safety of those on the road. The reason behind the different licences is to ensure that the person behind the wheel is capable of driving the vehicle. 
A small car will move differently to a large truck. A person who is confident in driving a small car might not have the same confidence with a large truck.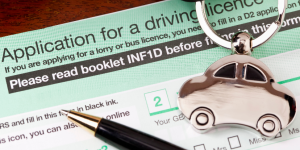 Do you need to do different tests?
In order to get a higher class licence, you do need to do a new test and for some of the licences a practical exam as well. 
This is to ensure that you are capable of driving the larger or heavier vehicle. 
In most cases you will need to have held a Class C (car) licence before moving onto one of the heavier vehicle licences. 
This is to show that you are firstly capable on the road and to make sure that you are aware of the road rules and restrictions. Having held your car licence for 12 or 24 months before getting a truck licence shows that you have experience on the roads.
What are the different licence classes?
There are seven different licence classes. Theses classes are based on the weights of the different vehicles. 
The classes include:
Class C – car licence
Class R – motorcycle rider licence
LR – light rigid licence
MR – medium rigid licence
HR – heavy rigid licence
HC – heavy combination licence
MC – multi combination licence
How do I know which licence to get?
The first step is to get your car licence. If you are looking to drive trucks or larger vehicles in the future, you need to have held your car licence first. 
When it comes to deciding which truck licence to then move onto, think about what it is that you want it for. 
Do you want to drive trucks for work? What type of trucks will they be?
In order to get your HC or MC licence, you need to have held a lower class truck licence first. So if driving road trains or semi-trailers is your goal, then you first need to start with one of the other truck licences and hold that for 12 months before moving onto the HC or MC licence.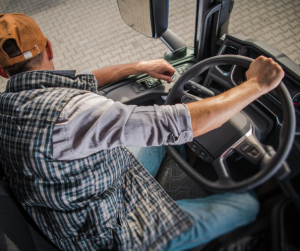 How do I get my truck licence?
If you want to get a truck licence, at Core Driving School, we offer the courses for each of the truck licences. We work with you through the course to help provide you with the best chance at a pass. 
Once you have completed your course, you can then visit Service NSW to obtain your licence. You will need to pay a licence fee in order to obtain your licence. You will receive a paper version of your licence with a physical card that will be posted out to you within 2 weeks. 
Core Driving School are here to help with all your truck driving courses in the Sydney area. We have a five star rating among our customers and they always leave happy. For more information about the courses we offer and which one is best for you, get in touch with the team today.