Get Your LR Licence Today: Fast and Reliable Service for Obtaining LR Licenses
At Core Driving School, we offer comprehensive training to help you obtain your LR Licence quickly and efficiently. Our fast and reliable service ensures that you'll be on the road in no time. With our experienced Australian instructors, you'll receive top-notch guidance to ace your LR Licence test. Don't waste time with unreliable options – choose Core Driving School for a hassle-free experience. Book your LR Licence course now and take the first step towards becoming a skilled and confident LR License holder. Get in touch with us today!
Unlock Your LR Drivers Licence with Our Expert Training and Support

Core Driving School specialises in helping you unlock your LR Drivers Licence with our expert training and unwavering support. Additionally, our team of experienced Australian instructors commits to guiding you every step of the way. Moreover, through our comprehensive and tailored courses, you'll gain the necessary skills and confidence to pass your LR driver's licence test with flying colours. Furthermore, don't let the process overwhelm you – we're here to make it smooth and enjoyable.
So, join us now and embark on your journey towards becoming a skilled LR driver. Furthermore, take advantage of our top-notch training and achieve your LR Drivers Licence goal today. So, contact us to start!
Drive with Confidence: Explore Our Light Rigid Truck Training and Licencing Services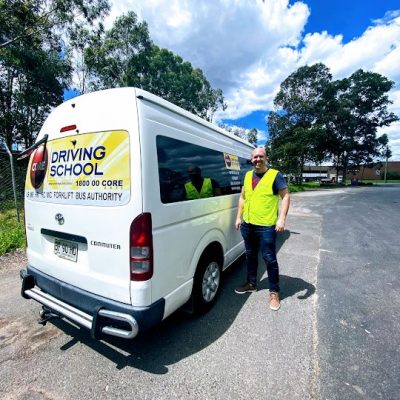 Drive with confidence and gain the necessary skills to handle light rigid trucks with our comprehensive training and licencing services. At Core Driving School, we offer expert instruction to prepare you for the road ahead. With an LR licence, you'll be eligible to operate various types of vehicles. The Heavy Vehicle Competency-Based Assessment (HVCBA) program recognises our accredited courses as they adhere to the Australian Qualifications Framework (AQF) standards. Start today and unlock exciting opportunities in the transportation industry.
COVID-19
We have precautions to safeguard both our students and staff from the coronavirus during these challenging times. We strictly adhere to the Australian Department of Health's recommendations and implement the most vital personal grooming precautions in our automobiles, buses, and workplaces.
By having our administration staff work from home, we can keep our non-training workers to a minimum. To ensure that each participant has at least 4 square meters of the training area, we control the lengths of the program.
Every one of our students has been told that they must reapply if they:
Have recently returned from a trip abroad
In the last 14 days, you've interacted with a diagnosed COVID-19 case.
In the previous 14 days, you received instruction to separate yourself.
Headache, congestion, nasal congestion, breathlessness, or other respiratory disease are common symptoms that require reapplication.
Have you visited any COVID-19 hotspots during the dates and times shown on the health.gov.au website?
How Can You Obtain a Light Rigid Driver's Licence? Find Out Now!

To enrol in a Light Rigid Licence course, follow these steps:
Visit a Service NSW office in person.
Complete the necessary requirements outlined here:
Upon finishing, you will be provided with a logbook and a copy of a guide. This guide includes all the relevant information about the tasks that trainees need to complete during the training and final assessment. Your logbook will keep track of your progress in developing the skills required for a licence upgrade, so it is crucial to keep it until you pass the final assessment.
When you have satisfactorily completed your Final Competency Assessment, you simply need to visit a Service NSW centre to acquire your upgraded license.
Our courses are available in various regions such as Sydney, Wollongong, Penrith, Central Coast, Campbelltown, and Newcastle.
We offer flexible training hours, including early morning and afternoon sessions, to fit your schedule. So, if you are interested and you meet the relevant qualifications for obtaining your Light Rigid Licence, please call us at 1800 00 CORE or make an online reservation to secure your place in our next LR course.
The Reviews And Comments About Core Driving School From People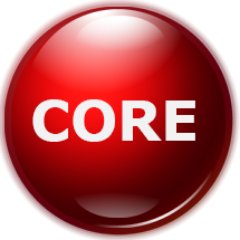 We recognise that everyone has varying experiences and can tailor our courses to meet your needs.
Aim:
Designed to help drivers gain the skills, knowledge, and attitude they need to get a Light Rigid driver's license.
REQUIREMENTS FOR ENTRY:
All pupils are required to: –
Have had a Class C driver's license for at least one year (not including a learner's permit).
Answer all the Roads & Maritime Services (RMS) written exam.
Acquire a learner's manual and logbook for the HVCBA.
Before beginning training, read the HVCBA manual
Contents Of the LR Licence Course:
Criteria 1 – Pre-operational Check
Criteria 2 – Drills in the Cabin
Criteria 3 – Begin, move off, shut down and protect
Criteria 4 – Steering Management
Criteria 5 – Gears Management
Criteria 6 – Brake Management
Criteria 7 – Accelerator Control
Criteria 8 – Establish and Maintain a Collision Avoidance Zone
Criteria 9 – Safeguard Crash Avoidance Areas
Criteria 10 – Guidelines and Rules of the Road
Criteria 11- Reversing
Criteria 12 – Stop/Start on a Hill
Criteria 13 – Managing the Burden
Criteria 14 – Procedure for Bus Stops (If the course is conducted in a bus only)
Final Competency Assessment (FCA) for the LR Licence Course
Firstly, the Course Content must be attended, which includes the above-mentioned requirements. You will be taught and evaluated against these standards, and after you have met them, you will be "signed off." Once you've finished the education course, you'll need to take the Last Competency Assessment, which is a professional practical driving test that will be recorded as part of the RMS mandate. After having completed the FCA and meeting the requisite standard of proficiency, you will be granted a certificate, which the RMS will use to grant your LR permit.
Heavy Vehicle Knowledge Test for LR Truck Licence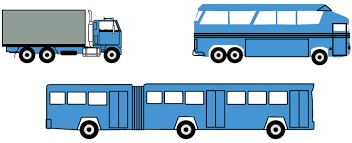 The knowledge exam tests your understanding of both general road laws and rules specific to heavy trucks.
You must first pass a knowledge exam on heavy vehicle traffic regulations before you can:
Complete HVCBA and apply for a Learner's Logbook.
Make an appointment for a heavy vehicle driving exam.
If you're learning how to drive, you can decide to drive right away with your present licence; but, before scheduling a road test or acquiring an HVCB, you must complete the heavy truck road laws knowledge test.
High-Quality Training Services For Professional Truck Driving With A Five-Star Rating
We extend our services to aspiring truck drivers residing in Sydney, Newcastle, Central Coast, Wollongong, Campbelltown and Penrith.
In addition to our superior training, we commit to evaluating and enhancing your skills throughout the duration of the course. Alongside developing the fundamental skills necessary for operating heavy vehicles, we provide safety courses to ensure your proficiency in driving trucks in a safe and efficient manner.
Our primary focus is on providing exceptional heavy vehicle training through an extensive range of programs that cater to the specific needs of our clients.
Frequently asked questions about the LR Licence & Training
To operate trucks or buses, individuals need an LR Licence, also known as a Light Rigid Licence.
Additionally, it involves completing a training course and passing a driving assessment.
Moreover, having this license improves job prospects in industries that require it and ensures the safe operation of light-rigid vehicles.
To get an LR Licence through Core Driving School, it is suggested to take a driving lesson with one of their instructors who will assess your skills and give guidance on how to prepare for the test.
Additionally, Core Driving School also offers preparation courses to help students pass the test.
To obtain an LR Licence, one must fulfil certain criteria such as age, possessing a valid driver's license, meeting medical standards, passing tests, having a clean driving record, and submitting an application and paying fees.
Additionally, consult local authorities for accurate information.
To get the cost of an LR Licence from Core Driving School, it is recommended to contact them directly for an accurate quote.
Additionally, they also offer customisable packages for pricing and convenience.
Core Driving School offers additional training and certification courses for LR Licence holders.
Furthermore, these courses include HR Licence Training, MC Licence Training, Load Restraint Training, and Advanced Heavy Vehicle Training.
In order to obtain more information, we recommend contacting Core Driving School.