Get Your MR Truck Licence with Our Professional Training Programs

Get your MR truck licence with Core Driving School's professional training programs. We tailor our courses to help you master the driving skills necessary for obtaining an MR truck licence. Learn from experienced instructors who understand Australian road rules and regulations. We focus on hands-on practice to build confidence and competence.
Our comprehensive curriculum and modern training facilities will prepare you well for the MR truck licence assessment. Join Core Driving School and take the first step towards a rewarding career in truck driving.
We prioritise your success and remain committed to supporting you throughout your journey. Don't wait any longer; enrol in our MR truck licence training today.
Secure Your MR Licence Easily with Our Efficient Service
Secure your MR truck licence easily with our efficient service. At Core Driving School, we offer a comprehensive Medium Rigid Licence course. We designed it to help you obtain your MR licence quickly and smoothly. Our experienced instructors are certified by the Australian Qualifications Framework (AQF). And, they provide hands-on training to prepare you for the Heavy Vehicle Competency-Based Assessment (HVCBA).
Whether you're a beginner or looking to upgrade your licence, our specialised program will ensure that you have the necessary skills and knowledge to safely operate a medium rigid truck. Don't wait any longer, contact us today and kickstart your journey towards obtaining your MR truck licence.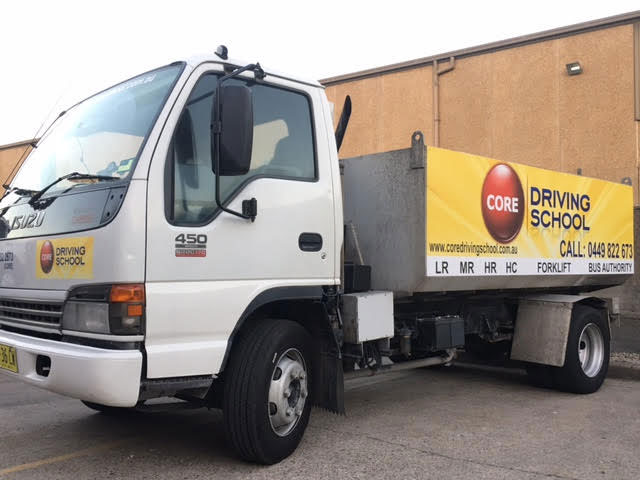 Medium Rigid Licence Requirements: What You Need to Know to Obtain Your MR Truck Licence
When it comes to obtaining your medium rigid licence in Australia, there are certain requirements that you need to be aware of. To earn your MR licence, you must be at least 18 years old. Also, you must hold a valid car licence for at least 12 months. Additionally, you will need to pass a knowledge test, a practical driving test, and a medical assessment.
What can you drive with an MR licence? It is important to note that with an MR licence, you can drive vehicles with a gross vehicle mass (GVM) greater than 4.5 tonnes, but not exceeding 8 tonnes. Vehicles you can operate with an MR licence include trucks, buses, and other heavy vehicles. At Core Driving School, we provide comprehensive training to help you meet the medium rigid licence requirements and gain the necessary skills to confidently operate these vehicles.
HOW TO GET MEDIUM RIGID LICENCE
To be eligible to attend the MR Licence course:
It is important to note that while time spent on a P1 licence counts towards the total number of years required, practising on an LR vehicle or obtaining an LR licence is only allowed once you have a P2 or full class C licence.
Before enrolling, it is necessary to personally visit an office of Service NSW.
COURSE REQUIREMENTS FOR OBTAINING A MEDIUM RIGID LICENCE
Following completion, we will provide you with a Log Book and a Guide.
This comprehensive guide details the tasks to be fulfilled during training and the final assessment. Your log book will serve as a record of your progress in acquiring the necessary skills for a licence upgrade. So, it is essential to retain it until you successfully complete the final assessment.
Once you have accomplished your Final Competency Assessment, you can easily go to a Service NSW Centre. There, you get your upgraded licence.
We provide courses in several regions, including Wollongong, Central Coast, Newcastle, Campbelltown, Penrith, and Sydney. Our training hours are flexible, including options in the early morning and afternoon, to accommodate your availability. If you pass the necessary criteria and would like to obtain your Medium Rigid Licence, please contact us at 1800-00-CORE. Or, you can reserve your place in our upcoming MR course through our online booking system.
Feedback on Core Driving School according to individuals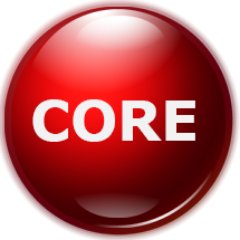 What will you learn about Medium Rigid throughout your training at Core Driving School?
Core Driving School is an MR Driving School focused on providing all the necessary training that you need for getting a medium rigid truck licence.
Don't worry if you've never driven a truck before; our MR training will teach you all you need to know to acquire your licence and be a safe vehicle on the road.
You'll learn… as part of your MR assessment.
How to operate a Synchromesh gearbox without causing problems
What is an exhaust or engine brake, and when should it be used?
How to drive a truck when it's loaded and when it's not
The intricacies of driving a midsize truck through and around traffic
And there's a lot more.
Top-Notch Professional Training Services For Truck Driving With A Five-Star Rating
Individuals residing in Campbelltown, Penrith, Central Coast, Newcastle and Sydney have the opportunity to utilise our services as aspiring truck drivers.
At our training facility, we go beyond simply providing high-quality training. We also conduct regular assessments and implement measures to improve your skills throughout the course. Alongside fundamental skills for operating heavy vehicles, we prioritise safety by offering courses on driving trucks in a secure and efficient manner.
Our objective is to ensure the provision of excellent heavy vehicle training by offering a comprehensive selection of programs to fulfil various requirements.
Frequently asked questions about the MR Licence & Training
You can drive rigid vehicles with two axles and a GVM of more than 8 tonnes with a class MR. Medium Rigid licence (any towed trailer must not weigh more than 9 tonnes) any vehicle that is protected by a class LR driver's licence.
A motorist who follows Australia's Standard Hours of Service standards is not allowed to drive for more than 12 hours in a 24-hour period. Before completing 5.5 hours of uninterrupted work, a driver must take an obligatory 15-minute break under Australia's Standard Hours of Service standards.
Please contact us as prices may vary depending on legislation for your NSW MR Licence
Truck driving is worthwhile employment in Sydney or any other Australian city because it pays well.
In Australia, truck drivers can earn the most money. It is one of the most lucrative jobs. It's also difficult because it entails a lot of travelling and long-range journeys, as well as long night shifts and other things.
You need an NZ Register Level 2 or 3 qualification to drive a medium rigid (MR) vehicle in New Zealand. This type of vehicle has two axles and a gross vehicle mass (GVM) of more than 8,000 kg. With an MR driver's licence, you can drive any vehicle with two axles.
Heavy vehicle licences in the MR (Medium Rigid class) category allows you to operate vehicles with two axles and a gross vehicle mass (GVM) of more than 8,000 kg.
You may drive any vehicle with two axles with an MR driver's licence (1 steer and 1 drive).
Motorhomes, buses, certain kinds of trucks, tractor-trailers, and freight-forwarding vehicles are all included.
Most vans are easy to drive, and if you have a full B category driver's licence, you may drive any van weighing up to 3.5 tonnes.