Driving has been classified by many biologists and psychologists as a conditioned reflex, but as a driver, you know that the years leading to being an expert are not as easy as some might make them out to be. Getting your driver's licence is hard enough, being able to adjust to various cars and transmissions is another case entirely. Considering the fact that over one thousand people die in road accidents per year, the government has constructed several mandates to enable the roads to be safe for all. In this article, you'll learn how to get your HR licence in Sydney. 
One of these mandates is the requirement of a separate licence for drivers who want to be able to drive heavy-duty vehicles on the road. Such heavier cars require different skill sets from those required for a normal car. They gather more momentum, need more time and braking force to come to a halt, have higher perspectives and need different torques to turn without slipping. The introduction of this licence ensures only those who can handle these situations drive heavy-duty vehicles.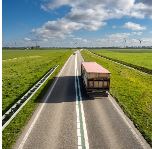 What is An HR Licence?
On Australian roads, there are 5 different classes of heavy vehicle licences. They are:
Light rigid – small trucks and buses weighing roughly 8 tonnes.

Medium rigid – vehicles, trucks and buses weighing over 8 tonnes with 2 axles.

Heavy rigid – 8 tonne vehicles with 3 or more axles, bendy buses included.

Heavy combination – articulated buses with 3 or more axles and towed trailers of more than 9 tonnes.

Multi combination – B-doubles, road trains, prime movers, etc.
Heavy rigid vehicles are thus our point of focus in this article; we would be going through the things you need to do to get your HR licence and become a fully realized HR driver.
Process of Getting An HR Licence 
There are seven steps required to become an HR licenced driver. To qualify for the HR licence Sydney offers, you must meet certain criteria. These criteria are:
You are required to have held a class C licence for at least two years.

You are required to have held a class LR or MR for at least two years.

You must be 19 years of age or above.
According to Australian law, if you meet the minimum requirements listed above, you can drive a vehicle that belongs to this class of vehicles without obtaining a learner's permit. This is only viable under learner's permit conditions and laws, however. If you don't meet the requirements, you are required to obtain a learner's permit for the class you want. You can do this by applying for a restricted licence and passing part of a TILE course. 
For folk with medical conditions that may impair their ability to drive such vehicles safely, you would need to provide a Certificate of Fitness to prove that you are able to hold a licence to operate that vehicle. Depending on your territory, you might also be required to show clearance from a relevant specialist.
These are the steps you would take to obtain an HR licence Sydney:
Step 1 – You learn to drive an HR vehicle
HR vehicles are vehicles that weigh about 8 tonnes and have 3 or more axles. The criteria for being allowed to learn how to drive these vehicles have been listed above. In the case that you do not have a learner's permit, you must be accompanied during the learning process by a supervisor who
Is a licensed driving instructor qualified to drive an HR vehicle or higher class vehicle.

Is a driving instructor in a youth driver education program, licensed to drive an HR or higher class vehicle.

Is a licensed HR driver and has held that licence for a minimum of four years.  
You then take the practical driving assessment with a Registered Training Organization (after meeting certain criteria. On completion of the PDA, you are to show up at a Driver and Vehicle services centre, a regional DoT office, or to an agent with:
Your Heavy vehicle PDA eligibility form.

Your ID proof that meets DoT requirements.
Step 2
After completing the above, you can then choose to upgrade your licence to an HR class by filling out the DLA1 form, which you can download here.
Step 3
On filling out the form, you would be required to submit sufficient proof of your identity before the application can be completed. For more information about this, click here. 
Step 4
The submission of the application must be in person. You are to submit the application at a DVS centre (Driver and Vehicle Services centre). You are to show up with your DL1 application form which has been completed, your ID proof document, and the required fees for completion. 
Step 5
Your eyesight and motor coordination are your major tools for driving on the road. As such, you are expected to complete an eyesight test to be able to go further on your application. The specific eyesight test you are required to complete is the Commercial Vehicle Driver's Standard Eyesight test, which would be administered at either the DVS centre, the DoT office, or the RTO. 
N.B.
Applicants who require visual aids to pass the test would have their licence show that visual aids must be worn to operate an HR vehicle.

You would also need to declare any underlying or long-term medical issues or conditions that may come in the way of your ability to operate the vehicle. 
Step 6
For applicants who hold an MR licence or have trained with an approved RTO, this step can be waived. Candidates who hold a class C or an LR licence are required to take a Heavy Vehicle theory test. The test consists of 10 questions, and applicants must answer 8 of these correctly to pass.
Step 7
Applicants must take another PDA in an HR vehicle to obtain their licence. Candidates who fail the PDA with the DoT are required to wait a minimum of 7 days before retaking it.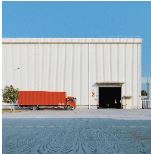 Wrapping Up
Having an HR licence in Sydney opens you up to new opportunities. It gives you more job stability and increases your earnings significantly. Core Driving School is a driving school you can leverage in your journey to becoming a licensed HR driver. It is one of the most reputable truck driving schools in Sydney. Check our site and contact us today to make use of our service.